Just before my father and I left Florida we saw some people fishing from the beach at Navarre. My father is an avid fisherman. I can think of few things that captures his attention as much as fishing does. I like to fish, especially when I was a kid, but I can't hold a candle to my father's enthusiasm. We decided to do some fishing before we left for Texas.
Since my father didn't bring that much fishing tackle with him, we went out and bought some tackle, and of course we had to get temporary fishing licenses. The next morning we went out to try our luck. We chanced on this fisherman who as we watched was pulling in a nice-sized fish. He unhooked it and threw it back. "Ladyfish," he said. "Too many bones. I've caught fifteen of them since I started this morning. "There is a hole here. Why don't you try your luck here?"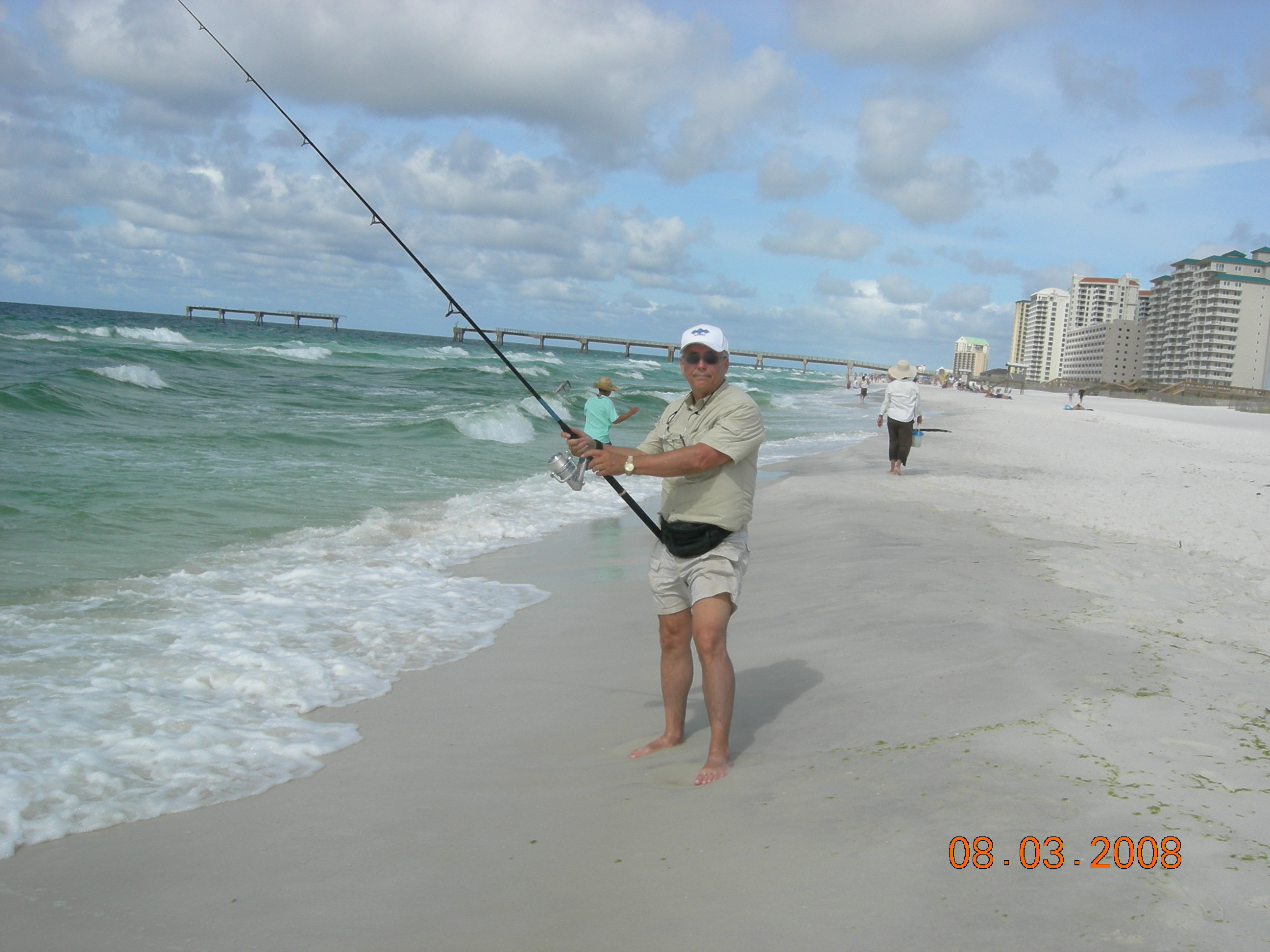 So we did. We settled down about thirty feet from the friendly fisherman and began casting. An hour later we had watched the fisherman pull in one fish after another. Once he pulled in two at the same time on jigs. He even gave us some of his bait and some pointers, but we caught nothing!